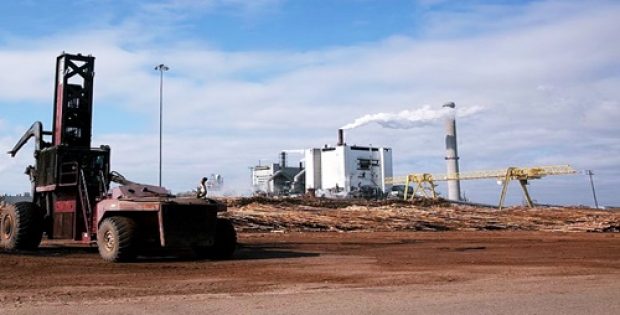 Metsä's investment would be making it possible for the plant to process a greater amount of fiber wood.
The expansion work is scheduled to begin this year and is expected to reach completion by the spring of 2020.
Valmet Oyj (Valmet), a Finnish pulp & paper industry firm, has reportedly secured an order from Metsä Group to provide its Joutseno pulp mill with a new wood handling line. As per trusted sources, the expansion work would be commenced this year and is slated to reach completion by spring 2020.
Reportedly, the total value of the order is being said to be about EUR 10 to 15 million and has been included in Valmet's first quarter of 2019 orders received. Sources familiar with the development claim that the acquisition of a new wood handling line would ensure that the facility processes larger amounts of fiber wood.
Vice President of the Metsä Fibre Joutseno mill, Ari Tanninen was reportedly quoted saying that the company's softwood debarking capacity would increase by almost a third owing to the expansion. The expansion increases the pulp production capacity in the future, ensures the reliability of the debarking is extended, and enhances the effectivity of the facility's operations, Tanninen further added.
For the record, Valmet's latest delivery includes state-of-the-art horizontal feed chipper, hydrostatically supported debarking drum, and a log infeed conveyor with de-icing. According to a press release of Valmet, the capacity of the new wood handling line would be 470 m3/hour.
Vice President of Wood and Pulp Handling Business Unit at Valmet, Paulo Aguiar reportedly commented that the expansion of wood handling line capacity provides an energy efficient, high yield, and safe solution for the Joutseno mill. Valmet has the ability to undertake performance monitoring through its Industrial Internet applications to further enhance the performance of the mill's wood handling line, Aguiar further added.