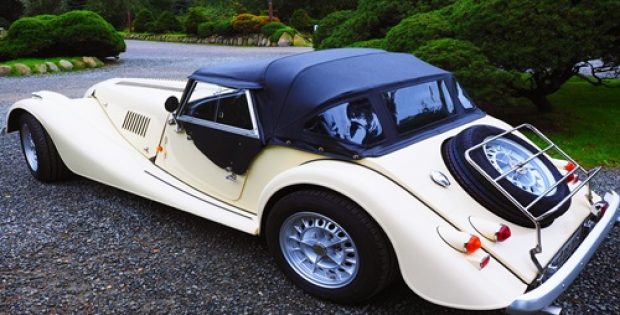 The takeover announcement was made at the recent Geneva Motor Show following the introduction of the company's Plus Six model.
The Morgan family would be continuing to represent the company brand & would retain a minority stake in the company.
The Morgan Motor Company (Morgan), a renowned British classic sports car company, has reportedly announced that it would be selling a majority of the company's stake to Italian investment company, Investindustrial.
Reports cite, the Italian investment firm already owns stakes in a number of vehicle brands, including Ducati & Aston Martin. The announcement was made at the 2019 Geneva Motor Show after the British automaker introduced its new classic sports car, the Morgan Plus Six.
According to a press release by Morgan Motor Company, the Morgan family would be continuing to play the role of stewards for the company's brand. Moreover, following the successful completion of the takeover, Morgan would be retaining a minority stake in the company. Furthermore, the entire Morgan management team & all Morgan employees would also have a share in the business.
Morgan family member & longest-serving Director, Jill Price stated that having carefully considered the available options for the company's future success, the Morgan family has decided that the proposed ownership structure as well as Investindustrial possess the pedigree & resources that would ensure the long-term future of the company.
The Chair of Investindustrial, Andrea Bonomi stated that Morgan's handmade sports cars are the true & renowned icons of the Industry. Investindustrial has studied the company extensively & has seen its overall progress. The company sees a considerable potential for Morgan to foray into the international market while still preserving its hand-built vehicle heritage. Bonomi further added that Investindustrial & Morgan share the same belief that English engineering & brands are quite unique & should have a crucial place inside the motoring world.
According to reports, both the parties involved in the transaction have declined to disclose the financial information related to the acquisition.