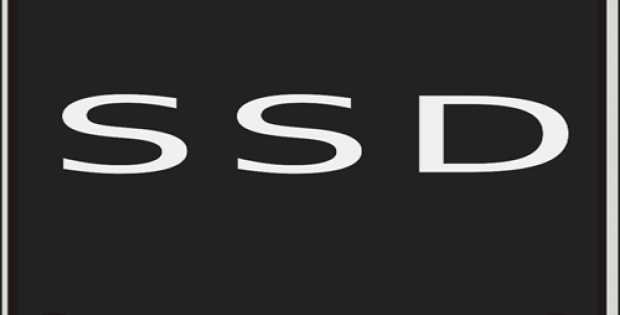 The company offers products that meet the requirements of endurance, reliability and lifespan across various applications
It will exhibit its latest high-performance solid state storage products that can operate at industrial temperatures
US-based semiconductor company Greenliant would reportedly be showcasing its newly expanded portfolio of highly reliable solid state storage offerings at electronica China 2019, to be held in Shanghai New International Expo Center.
Visitors at the expo would be allowed to discuss their data storage requirements with the technical experts of Greenliant, besides observing the company's new products in the industrial solid state drive (SSD) lineup. The Silicon Valley firm said it will highlight the full range of its ArmourDrive™ SSD portfolio that consists of the recently released industrial temperature (-40°C to +85°C), high-performance products.
In addition, Greenliant informed it will be displaying its family of ball grid array package NANDrive SSDs that would be available in a broad range of industry-standard interfaces (SATA, PATA, eMMC) and capacities for space-constrained embedded systems. Focused on ultra-high endurance, the eMMC NANDrive SSDs are able to register up to 250,000 P/E cycles.
Supposedly, these eMMC SSDs form part of the EnduroSLC™ portfolio of Greenliant and are 1-bit-per-cell SSDs that provide customers the options of different endurance specifications, like 50,000, 100,000 and 250,000 P/E cycles, needed for applications which are the most challenging.
With application in regard to cloud computing and big data, the company said it is offering industrial enterprise storage options. These high-performance and high-reliability products, available in standard NVMe U.2 and SATA 2.5" form factors, operate between temperatures of -40˚C and +85˚C and provide endurance of up to 30 drive writes per day for 5 years.
Greenliant claims that its products are able to meet the endurance, reliability and lifespan needs for data storage in industrial, enterprise, security, video, defense, automotive, aerospace, networking and communications applications. The firm boasts of over 25 years' experience in solid state storage design, having headquarters in Silicon Valley with product development centers in Santa Clara, Hsinchu, Xiamen, Shanghai and Beijing.