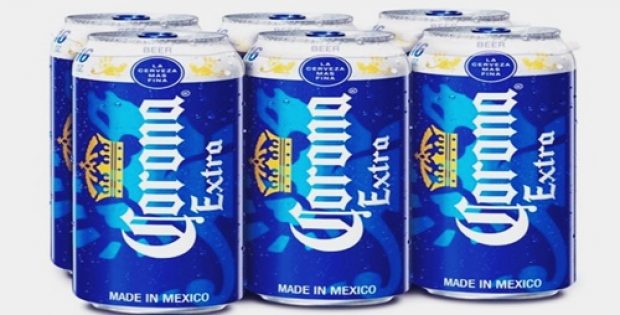 The top-selling beer brand Corona has recently made it to the cover page for announcing its pilot program of launching plastic-free six pack rings in select marketplaces.
The Mexico-based beer giant is reportedly on the verge of trialing plastic-free pack rings that are made from plant-based biodegradable fibers, and is aiming to do its part in phasing out the toxic plastic from the ecosystem. As per genuine sources, the pack rings are created from plant-derived biodegradable fibers with a blend of compostable materials and by-product waste that breaks downs into harmless organic material when left in the natural environment.
The trial also highlights the brand's bond with the environmental organization Parley for the Oceans, to provide consumers with environment-friendly product packaging, cite company officials.
The top beer manufacturer revealed in a statement that it is the first brand to trial six pack rings that are 100% plastic-free. It added that the trial will kick off in its homeland Mexico, where the recyclable pack rings will be piloted in Tulum from the start of the new year. The company further plans to introduce the pack rings in the UK next year.
Cyrill Gutsch, founder and CEO, Parley for the Oceans, was quoted stating that the organization, together with Corona, shares the same goal of withdrawing plastic because of its toxic impact on environment which is no longer affordable. He further added that Corona was helping it build a material revolution by fighting against marine plastic pollution.
According to Evan Ellman, Director at Corona, the company has been working with Parley for addressing the issue on the frontlines where there is physical accumulation of plastic. Supported by Parley, the brand is taking up scalable solutions such as plastic-free pack rings, which are turning into new industry standards to avoid plastic.
For the record, since its partnership with Parley, Corona has conducted over 300 ocean clean-ups in several countries like Palau, Dominican Republic, Indonesia, Chile, Australia, South Africa, Italy and Maldives.