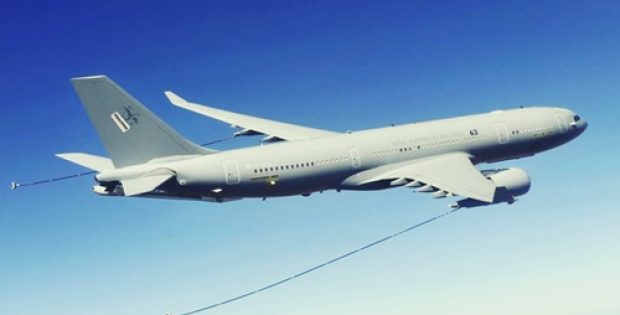 Industry giants, Airbus & Lockheed Martin join forces to fulfil rising aerial refueling demands from U.S. Air Force.
 Deal marks Airbus's first significant foray into U.S. military market since 2012.
Airbus SE (Airbus), a renowned European aerospace corporation has reportedly announced that it has tied up with the U.S-based aerospace and defense company, Lockheed Martin Corporation (Lockheed) to meet the rising aerial refueling demands from the U.S. Air Force.
Reports cite, the European company has signed the deal around eight years after it lost the initial deal to its rival, The Boeing Company (Boeing).
According to a press release by Lockheed Martin, under the deal, both companies would be looking to facilitate aerial refueling services to acknowledge & fulfil any identified shortfalls in capacity and also to meet the requirements for the upcoming generation of fuel tankers that are capable of operating inside challenging environments.
The deal reportedly market the first significant foray by the European aerospace giant into USA's expansive military market since its failed 2012 attempt to merge with British aerospace company, BAE Systems as well as its big U.S-based businesses.
Reportedly, the demand for aerial tankers, which perform the task of refueling combat aircrafts mid-air during exercises & missions, has grown significantly as armed forces continue to stage more operations across the world.
Moreover, the U.S. Air Force, which intends to eventually replace its complete fleet of about 400 aerial tankers, is reportedly seeking to satisfy these growing demands with arrangements that are possibly fee-for-service, acquisitions of a number of additional aircrafts as well as the development of a stealth aerial tanker in the future.
According to reports, senior executives at both Lockheed Martin & Airbus have agreed to thoroughly explore all of these opportunities. However, the firms are still working on the terms of the agreement that would be outlining their future collaborations.