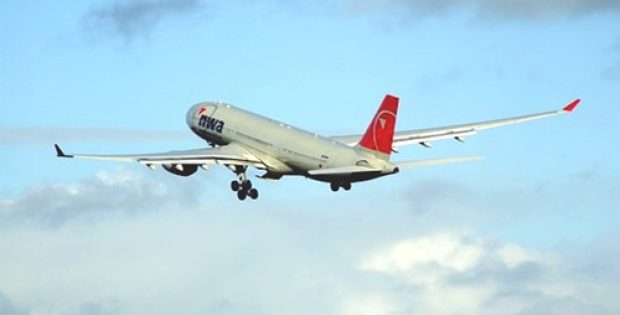 At a time when huge passenger airliners like the Boeing 747 and Airbus A380 are exiting the market, BelugaXL would be among the biggest aircrafts in the skies
BelugaXL, the new large transport aircraft from Airbus is reportedly being tested at the wing assembly plant of Airbus Broughton ahead of entering into service later in this year. Apparently, the BelugaXL, which is nicknamed as 'the flying whale', would be used by the company for ferrying aircrafts as well as extra-large cargos.
Further from the reports, Airbus built the supersize BelugaST by removing the top section off one of the company's Airbus A300 widebody jet models and then it attached an additional fuselage having bubble shape to the airframe. The A300, which has assisted in leading to an even-bigger BelugaXL, is no longer in production.
In July 2018, the BelugaXL allegedly performed its maiden flight, and the planes have been in tests over the previous few months in Bremen, Germany and Toulouse, France. It has not been all easy going for the company, since one Beluga XL jet was required to make a quick pitstop at Manchester Airport owing to the fog at Broughton's Hawarden Airport.
Sources familiar with the matter cited that the news of BelugaXL's successful tests would come as a relief for the company after the announcement that it will mothball the A380 due to its low sales. At a time when huge passenger airliners like the Boeing 747 and Airbus A380 are exiting the market, the Beluga XL would be among the biggest beasts in the skies.
This aircraft is the successor to the Airbus A300-600ST, which had been in operation since 1995. Airbus engineers integrated a huge cargo bay on the fuselage, starting with an A330 airliner, for creating this unusually shaped plane, sources further said.
Purportedly, the bubble of XL is one meter wider and six meters longer compared to the original, which means its cross-section is eight meters wider. Two Rolls-Royce Trent 700 engines powers the Beluga XL, which are also deployed on the A330.