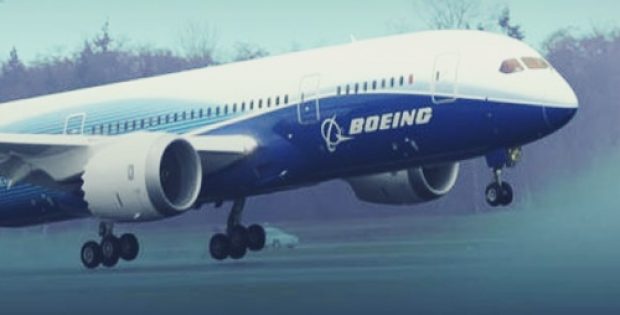 The investment aims to enhance aircraft sales to compete with rival Airbus in global travel market overshadowed by the U.S-China trade war
Renowned aircraft manufacturer, Boeing Co. has recently inaugurated its first 737 plant in Zhoushan, China. As per trusted sources, Boeing claims that the plant will effectively deliver the first of its top-selling 737s to China's flag carrier, Air China.
Reportedly, Boeing and Airbus have been intensifying their presence in China to gain a sales lead in the thriving aviation market, which is expected to overtake the U.S. in the next decade. In 2017, Boeing invested $33 million to own a majority stake in a JV with the state-owned COMAC (Commercial Aircraft Corporation of China) to develop a completion center, which mounts interiors and paints liveries.
Reports claim that one out of every four jetliners Boeing made in 2017 was delivered to its Chinese customers. Moreover, the company estimates demand for nearly 7,700 new aircrafts worth $1.2 trillion over the next 20 years.
Incidentally, the inaugural ceremony of the Boeing plant was eclipsed by tensions between China and the U.S. as they engaged in a tariff war. Sources cite that the two largest economies are in a 90-day agreement to negotiate a trade deal.
John Bruns, President, Boeing China, was quoted saying the trade frictions have affected businesses such as soy bean farmers in the U.S. and Chinese manufacturers, and the impact on Boeing is still unclear. He said the company remains optimistic about the outcome of trade talks between the U.S. and China.
Commenting on the new plant, Bruns said that their Zhoushan facility will undertake installing seats, painting vehicles, and finishing the planes' final delivery. He said that the company aims to eventually hit a delivery target of 100 planes a year at Zhoushan, and added that Boeing has no plans to expand work on other aircraft types.